News About EBT Finals 2018   Venue  Teams  Schedule & Results Live Streaming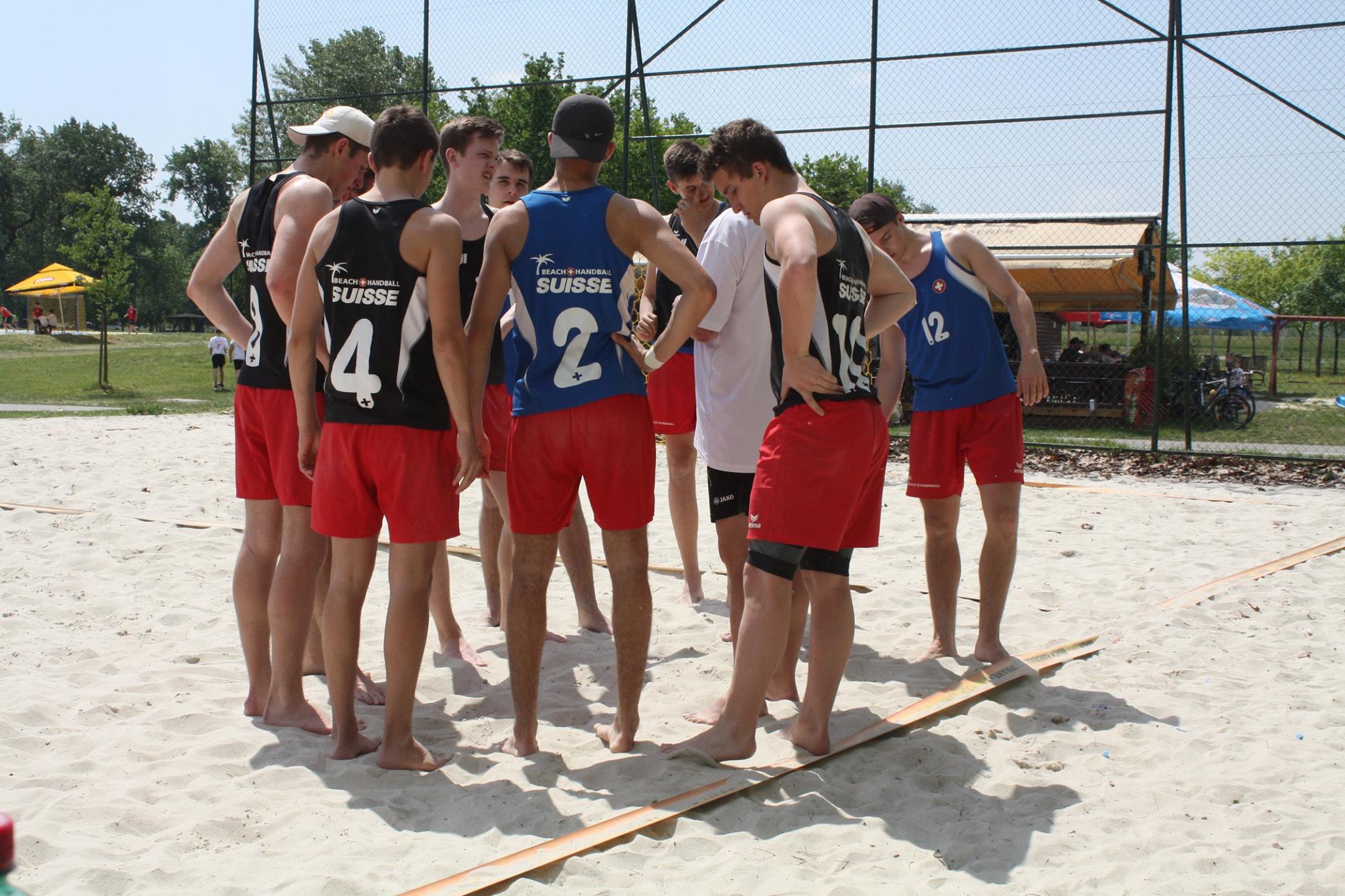 1. Who are you?
We are the youth under 18 national team of Switzerland. Because of school and work some of us can't come to Poland. So we asked some older players of our club BHV Wasserschloss to join us.
2. Your biggest team success in beach handball?
We won some national youth titles and our biggest success is to qualify for EBT-Finals
3. Why do you play beach handball?
Because beachhandball is fun and a special life style. Fair play and party!
4. Do you have you trademark song/music/team shout/motto? What is it?
Dini Muetter and Viva Wasserschloss, Eusi * sind härt und gross!
5. If you could add one person to your team (anyone – athlete, movie star, actor, singer, scientist), who would you choose?
Mladen Paradzik
6. What was the longest you have ever spend travelling for a tournament?
When we missed the plane to YAC 2014 in Lorca Spain, we had to take the next train…
7. If you could have any one superpower (for all team members), which would you choose?
That the referees would always take the right decision.
8. If there was a movie about your team what would be its title?
Fly to perfection!
9. If your team was stranded on a desert island, what three items would you want to have with you?
Goals, Lines, Beachhandball