News About EBT Finals 2018   Venue  Teams  Schedule & Results Live Streaming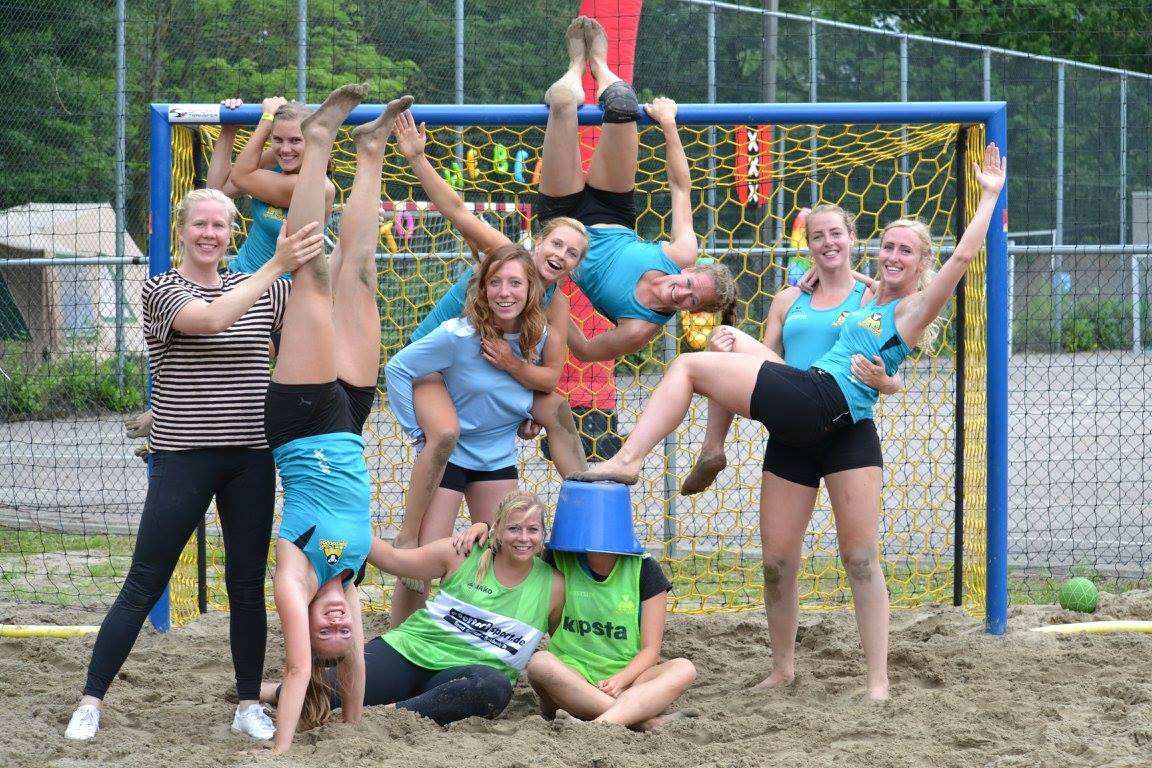 1. Who are you?
We are the Westsite Beachteam and we're from Amsterdam, the Netherlands. Our team has been playing together for a lot of years now, both indoor and on the beach, which makes us a very close team. Not only do we share a common love for cats, our team also includes roommates, sisters, and a romantic couple!
2. What is your biggest team success in beach handball?
Last year, we conquered the Dutch national title. Now that we've reached that, we're trying to collectively leave a players' party with the entire team as last party people to once and for all gain the title of best 3rd half team. Most of us have had this honor already individually though. Other big successes were, well… you know if you were one ?
3. Why do you play beach handball?
We play beach handball first and far most to show off our extremely fit bikini bodies. One of the other reasons we play beachhandball – obviously – are the parties. Finally, we don't quite mind to play beach handball on the beach, in +25°C and sunny weather, with an ocean view surrounded by friends, food and cocktails.
4. Do you have you trademark song/music/team shout/motto? What is it?
OEH OEH AGHGHG, G-TEAM! Or in English: ''Always look on the West-site of life.''
5. If you could add one person to your team (anyone – athlete, movie star, actor, singer, scientist), who would you choose?
KANYE WESTsite. Need we say more…?
6. What was the longest you have ever spend travelling for a tournament?
Two of our members have an extraordinary tournament timespan history in the 2017 season alone: it ranges from 30 seconds to 17 hours!
The longest travelling time record, however, has been set while going back home from Einsiedeln, when one of the cars suddenly decided to quit. Travelling time > 1 day (instead of 8 hours).
7. If you could have any one superpower (for all team members), which would you choose?
This is a difficult question, because there are too many options. First, it would be awesome to have the power to reject an offer of alcoholic beverages. However, it may be even more useful to be immune to hangovers. Another superpower we'd want is foot soles made out of titanium, so we'd be the first people on earth to be able to walk on burning sand.
8. If there was a movie about your team what would be its title?
So…. 'Westsite Story' might be a little too obvious here. We therefore prefer 'Beauty and the Beach' which obviously reflects us being true beauties on beachy surroundings enjoying life to the complete and utmost fullest.
9. If your team was stranded on a desert island, what three items would you want to have with you?
A dessert island?! Some spoons would satisfy.