News About EBT Finals 2018   Venue  Teams  Schedule & Results Live Streaming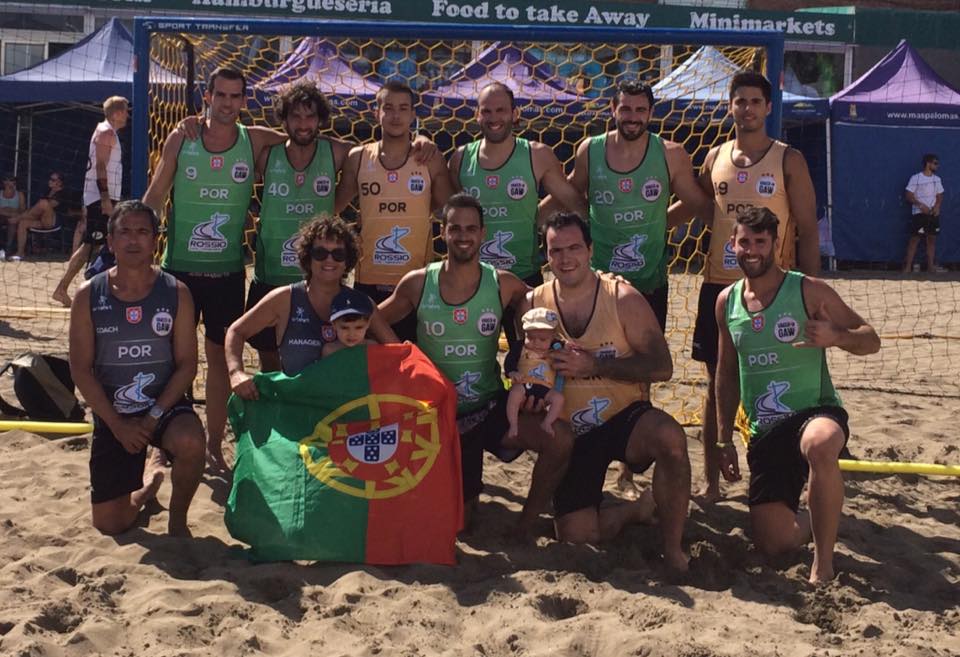 1. Who are you ?
We are an amateur team that plays BH since the year 2000. We are from Portugal and our stars are all of us as a team.
2. What is your biggest team success in beach handball?
3 Portuguese champion titles, 4 presences in European tournaments (Champions + EBT) – 5th place in the Champions Cup.
3. Why do you play beach handball?
Friendship, the team's spirit is awesome, the fairplay…
4. Do you have you trademark song/music/team shout/motto? What is it?
Shout- VAKEDO GAW, VAKEDO GAW, VAKEDO GAW GAW GAW
5. If you could add one person to your team (anyone – athlete, movie star, actor, singer, scientist), who would you choose?
Cristiano Ronaldo (just for awareness, since we'll not have a chance to actually play :-))
6. What was the longest you have ever spend travelling for a tournament?
4 hours flying, 12h total travel time.
7. If you could have any one superpower (for all team members), which would you choose?
Ability to fly
8. If there was a movie about your team what would be its title?
"Omelets without eggs"
9. If your team was stranded on a desert island, what three items would you want to have with you?
Food, drinks & a ball 🙂