News About EBT Finals 2018   Venue  Teams  Schedule & Results Live Streaming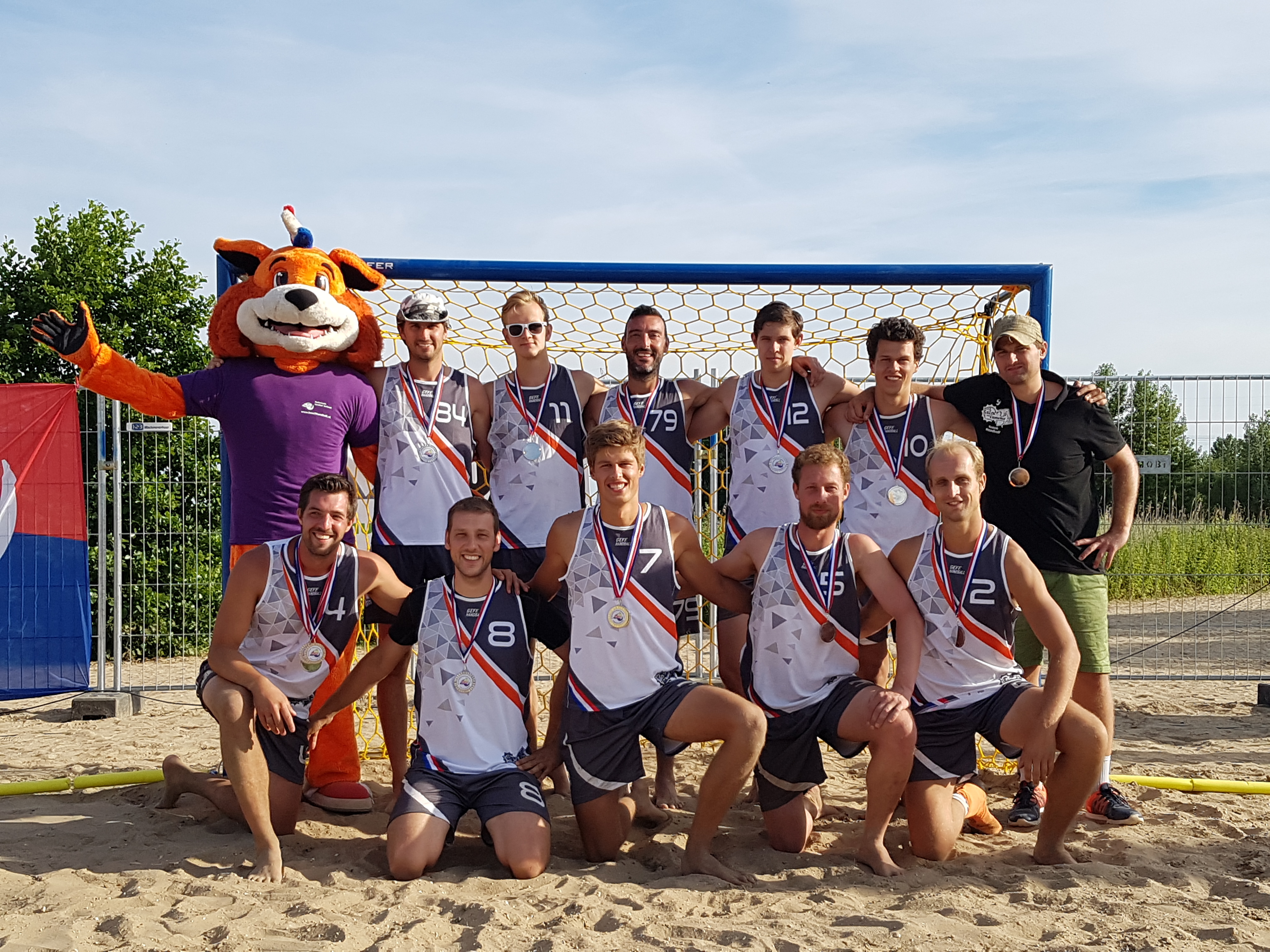 1. Who are you?
We are TSHV Camelot. We, as an association, have started playing beach handball in 2002 in the Netherlands and 2004 we played our first international tournament in the beautiful city of Gaeta.
The current line up of our team consists of both experienced and newer players to the game. Our star is Bas van den Dungen who is just like Arjen Robben: he is fantastic when he plays but is often injured, and he is (b)old.
2. Your biggest team success in beach handball?
Six consecutive National Championships
3. Why do you play beach handball?
Because we love the way of living 🙂
4. Do you have you trademark song/music/team shout/motto? What is it?
Snollebollekes – links rechts
5. If you could add one person to your team (anyone – athlete, movie star, actor, singer, scientist), who would you choose?
Stephen Hawking (like us, against all odds, he really hung in there until the end)
6. What was the longest you have ever spend travelling for a tournament?
1 month: driving two days to watch the world champions in Antalya; next drive on to Greece to play a tournament, after that drive through Albania and Montenegro to play a tournament in Slovakia, next drive to Poland to play a tournament in Warsaw and end the trip with a visit to Berlin before driving back to The Netherlands. On a honorary second place trips to Australia, Miami and Brazil to play beach handball.
7. If you could have any one superpower (for all team members), which would you choose?
Mosquito repellant powers
8. If there was a movie about your team what would be its title?
One inflight over the cuckoo's nest
9. If your team was stranded on a desert island, what three items would you want to have with you?
A boat, beer and a toothbrush