News About EBT Finals 2018   Venue  Teams  Schedule & Results Live Streaming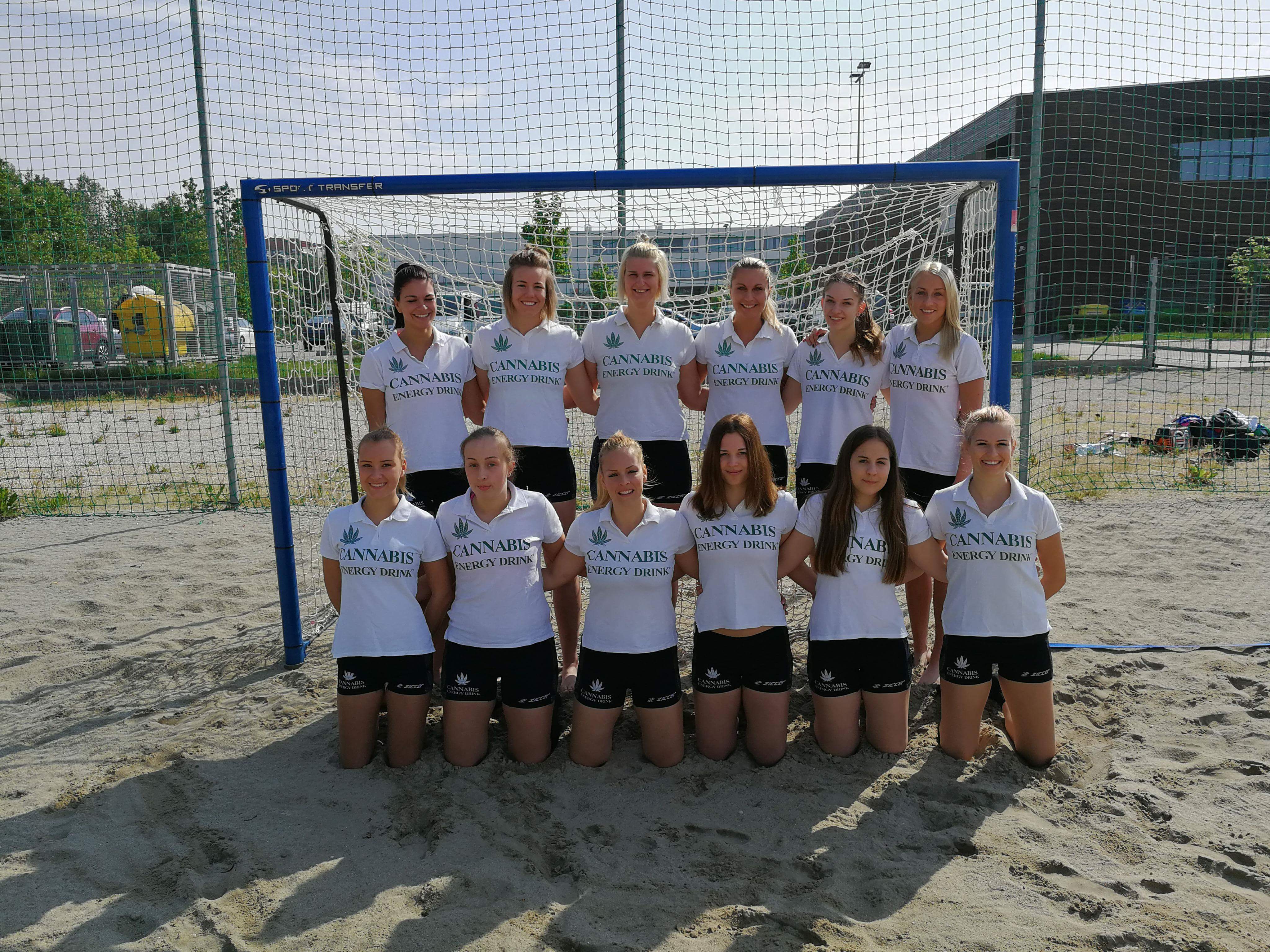 1. Who are you?
Our team is from Slovakia, but all members are from Hungary. At first it looks stange, but our story is quite short. In 2016, our team called in EBT competition Győr Strandkézilabda Club, but 5 girls had to stop beach handball carrier. So we had not enough players to start season. We had good realationship with Kanonierky (from Slovakia Senec) and they also had only 5 slovakian grils like us. So they had same problem how to start season.. We found out a cooperation. They asked us to join to Slovakian team to help them in EBT Tournaments. So this year we had a mix team (5 players from Hungary and 5 players from Slovakia). After this year all Slovakian girls stoped cooperation with us, but their team magager wanted to continue work with us. So we filled our team with hungarian players (no slovakian playeres we found). So this is the reason why everybody has hungarian nationality in slovakian team but if we consider there are some similar examplex in he whole world. 🙂
2. What is your biggest team success in beach handball?
3x winner of Slovakian Championships / 2013, 2016, 2017 /
1x winner of Slovakian Cup  / 2016 /
Champions Cup 2016 / Gran Canaria, 2016 – place 10.  /
EBT Masters Final / Gaeta, 2017 –  place 9. /
Champions Cup 2017 / Gran Canaria, 2017 – place 5.  /
3. Why do you play beach handball?
We have plaing beach handball since 2007. First year it was absolutely hobby and spending time well. But after some years we changed our mind, and we wanted more serious team, with result. So we found some supporters and from this time all preparation and all tournament we took seriously. Besides we love our team, we love summer, we love beach handball.
4. Do you have you trademark song/music/team shout/motto? What is it?
Teamshout: GOOOO CANNABIS, SPORTCLUB SENEC
Motto: Very important to all players belive what they are doing. One for all, all for one!
5. If you could add one person to your team (anyone – athlete, movie star, actor, singer, scientist), who would you choose?
Bruce Willis Action Hero. He always survives everything. But he is never in easy position.
6. What was the longest you have ever spend travelling for a tournament?
Longest way was from Hungary to :
– Ital (Gaeta) 2x 1450 km
– Netherlands 2x (Oosterhout, Camelot) 1320 km
– Gran Canaria 2x (by plane 6 hours)
– Poland (Inowroclaw, Varsó)
7. If you could have any one superpower (for all team members), which would you choose?
Teleportation 🙂
8. If there was a movie about your team what would be its title?
Vételen hit (Facing the Giants)
9. If your team was stranded on a desert island, what three items would you want to have with you?
only one beach handball 🙂