News About EBT Finals 2018   Venue  Teams  Schedule & Results Live Streaming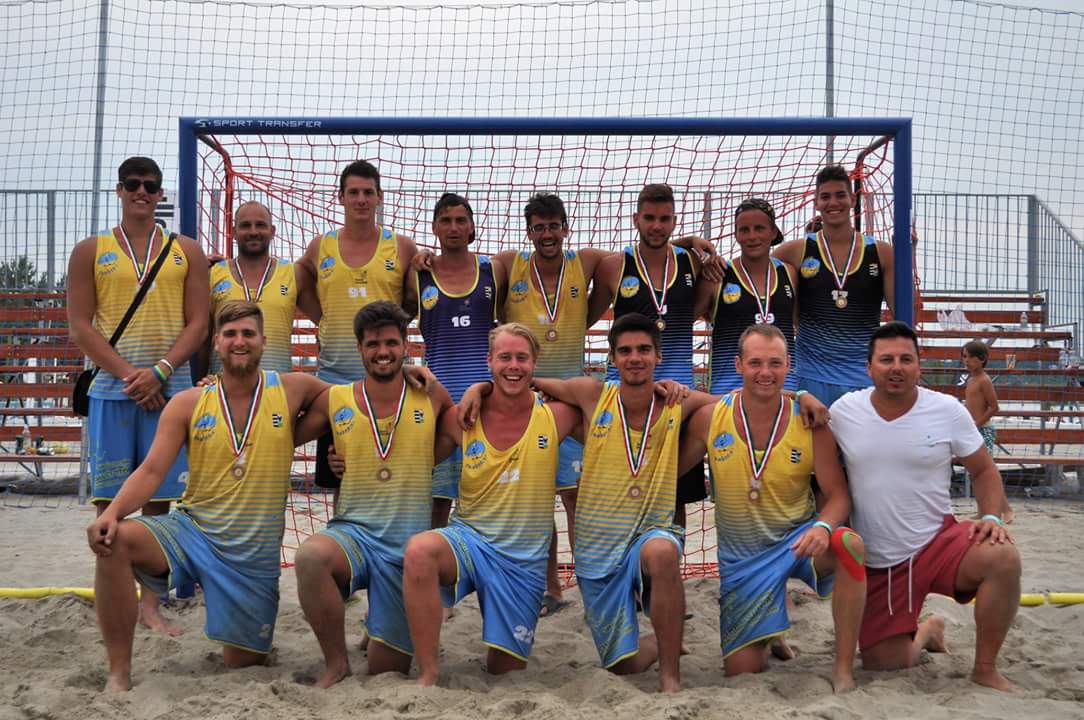 1. Who are you?
We are, the Salgótarjani Strandépítők Beachhandball Club, from Hungary. The Club history began in 2002 since  this time we are playing in the national league, and in 2007, 2013, 2014, 2017 and 2018 , we were in the EBT finals.
2. What is your biggest team success in beach handball?
In the national league our greatest archivment was winning the hungarian championship in 2009 and in 2015 we have won the Hungarian Cup.   The biggest succes was in last year on international "waters", when we finished at the 4th place in lats years Master in Gaeta, and in 2016 we have won the EBT point race.
3. Why do you play beach handball?
We like this sport beacause, there is always a good feelings and friendly athomsphere on the tournaments , and there are coctails and sand everywhere. And we think the game of beachhandball is more  unbound and need more improvisation skill.  Furhermore its possible to travel interesting locations around europe and to get know sportmens from other countries.
4. Do you have you trademark song/music/team shout/motto? What is it?
We have a fictional music band, this means sometimes we play with imaginary insturments and sing  an own music just for fun for ourselves. The team of the band is Izé (whatsit) Boys.  And theres our team anthem, which we are singing when we are happy or archive something big.
Our motto: "This is an outdoor sport…" – during a rainy training session.
5. If you could add one person to your team (anyone – athlete, movie star, actor, singer, scientist), who would you choose?
We would be happy, if Torrente would join to our ranks. Because he is a versatile person and we could use him on many field.
6. What was the longest you have ever spend travelling for a tournament?
The longest was 22 hours to Niederland in 35 degrees without airconditionar in a microbus ont he german motorways trafic jam . And 12 men in a little peace….
7. If you could have any one superpower (for all team members), which would you choose?
We would choose anti gravity, for the most highest and longest inflight goal.
8. If there was a movie about your team what would be its title?
Band of Brothers.
9. If your team was stranded on a desert island, what three items would you want to have with you?
Palinka, Fröccs (hungarian sparkling wine),  ball