News About EBT Finals 2018   Venue  Teams  Schedule & Results Live Streaming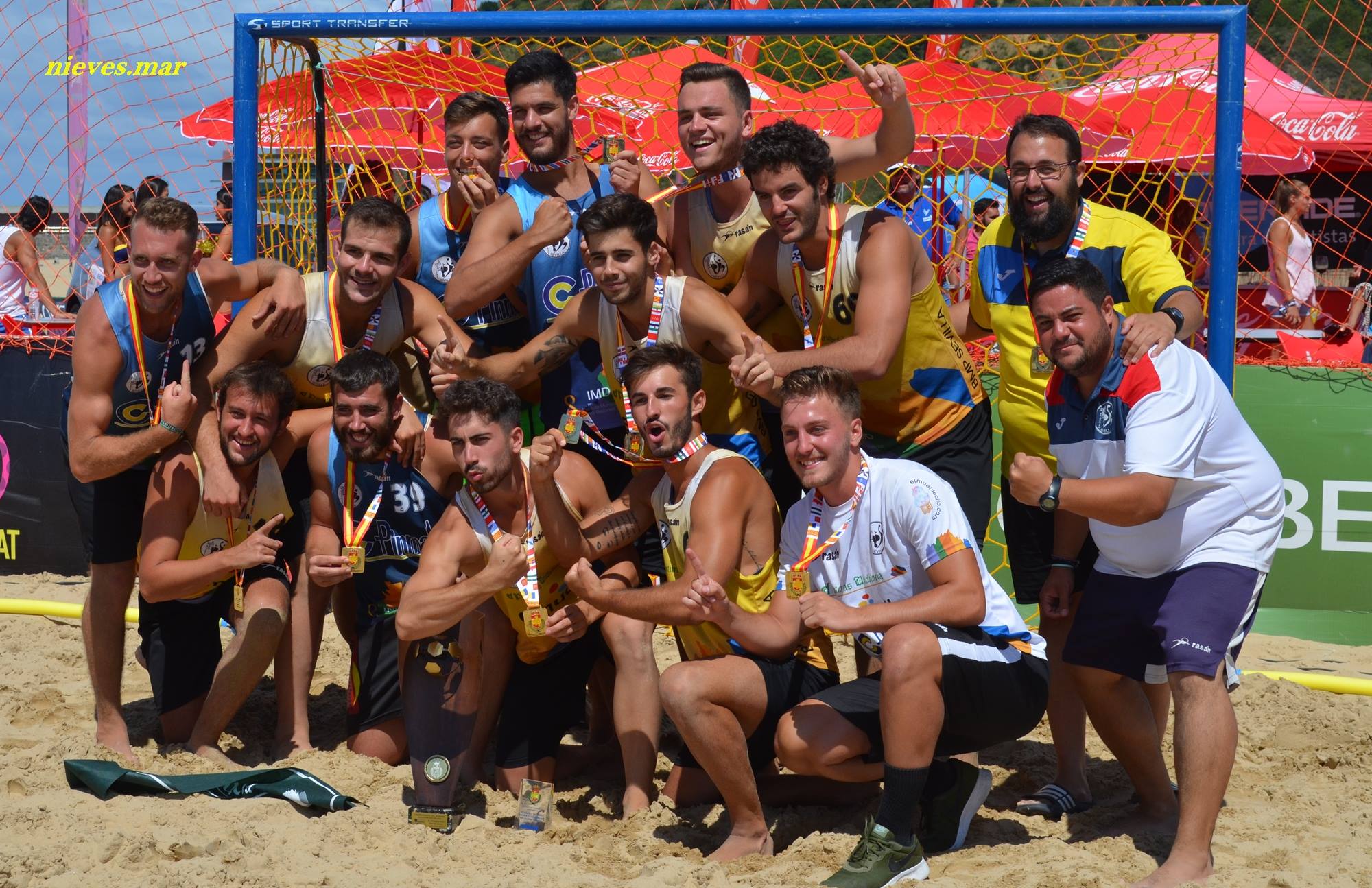 1. Who are you?
Hello!! I'm Miguel A. Alcántara, player of the Balonmano Playa Sevilla club, of the Pinturas Andalucía team. We are a team of young people, eager to fight each match and continue working every day to improve. We've been together for a couple of years, and I think we're a team that we all help everyone, there's no star. And we look at big teams, which have won many medals and championships to continue working.
2. Your biggest team success in beach handball?
One of our best successes in these two years has been: the qualification for the EBT, champions of Spain 2017 and classification for the Champions Cup '17. And we hope that there are still more successes!
3. Why do you play beach handball?
I love beach handball because it is a very dynamic and different game. A part of the competition, highlights the show, the good weather, and fun off the track with all the players from the other teams.
4. Do you have you trademark song/music/team shout/motto? What is it?
We have a couple of team cries that motivates us in each game and we play at 100%. One of them is "1,2,3 EQUIPO !!!" and another is "CHORI, CHORI, CHORI … CHORI, CHORI PAN !!!".
The latter is a joke that we have among us, which means that we are not nervous for the game, and play hard.
5. If you could add one person to your team (anyone – athlete, movie star, actor, singer, scientist), who would you choose?
Well, Lebron James, since one day he said that if he signed up for handball it would be the best player, so let's check this true.
6. What was the longest you have ever spend travelling for a tournament?
The longest tournament has been the championship of Spain (8-9 hours) and Calella (9-10 hours).
7. If you could have any one superpower (for all team members), which would you choose?
Speed and jump.
8. If there was a movie about your team what would be its title?
"La nueva generación" "12 Locos muy locos"
9. If your team was stranded on a desert island, what three items would you want to have with you?
Music, a ball and fire.