News About EBT Finals 2018   Venue  Teams  Schedule & Results Live Streaming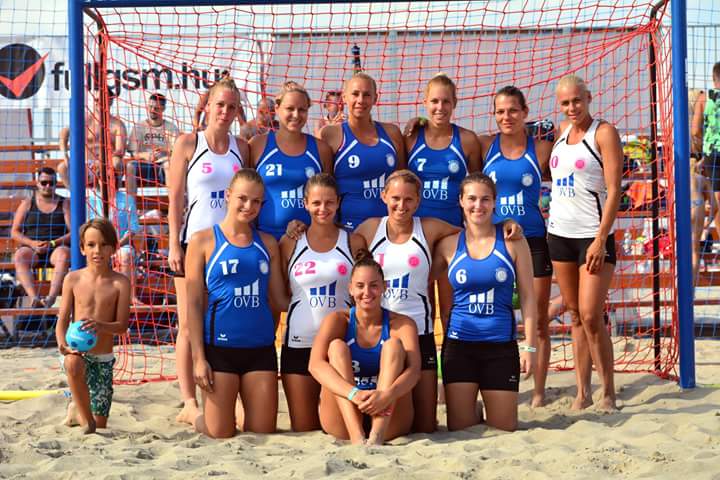 1. Who are you?
The OVB Beach Girls team was founded in 2002. Since then, a dominant female team in Hungary. We are a regular participant in EBT competitions.
2. What is your biggest team success in beach handball?
10 Masters Finals participation. One gold medal, 2 silver medals and 3 bronze medals.
Six times Hungarian champion. Two Champions Cup/Gran Canaria participation.
3. Why do you play beach handball?
Beach Handball is a feeling of life! You can only understand who has been playing on sand. You know lots of people and make friends.
4. Do you have you trademark song/music/team shout/motto? What is it?
…two….three….bíííííííícs görrrlllssss
5. If you could add one person to your team (anyone – athlete, movie star, actor, singer, scientist), who would you choose?
Éva Risztov – Hungarian Olympic champion is a long-term swimming champion
6. What was the longest you have ever spend travelling for a tournament?
With little bus from Hungary-Budapest to Nedherland-Tillburg EBT Tournament, and this tour was twice gone. In the first year the minibus broke down …..there was a long-long way to home.
7. If you could have any one superpower (for all team members), which would you choose?
It is only Ironman.
8. If there was a movie about your team what would be its title?
Beach Girls 🙂