News About EBT Finals 2018   Venue  Teams  Schedule & Results Live Streaming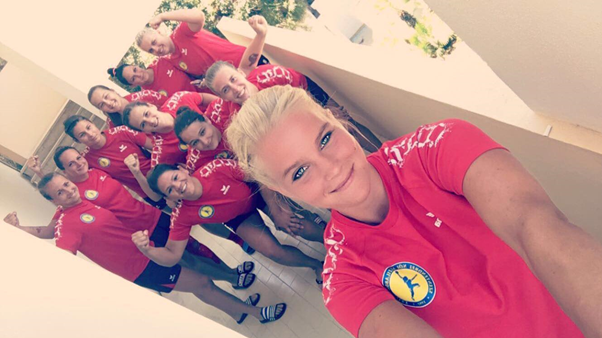 1. Who are you?
We are Multichem Szentendre from Hungary. Most of us play both indoor and beach handball in this team. We play beach handball since 2002.
2. Your biggest team success in beach handball?
Our team has achieved incredible success both on national and international stage in the last seasons. Firstly, we won 2 EBT Masters Finals, and last year we became silver medalists. Secondly, in the last 3 years we collected all 3 types of medals in Champions Cup. And last but not least,  we aim to win our 5th Hungarian Champions title this year, after 2012, 2015, 2016 and 2017.
3. Why do you play beach handball?
Beach handball is a really unique sport. Catchy tunes, sunshine, sand, friends- the purest definition of summer. Once you enter the world of beach handball, you wish summer should never end.
4. Do you have your trademark song/music/team/shout/motto? What is it?
Our music is "Darabokra törted a szívem" by a Hungarian band Halott Pénz, and if we should choose one motto, it would probably be "everything is hard before it gets easy".
5. If you could add one person to your team, who would you choose?
Luc Abalo, because there would be no missed in-flight passes with him.
6. What was the longest you have ever been spend travelling for a tournament?
Fortunately we travel by plane everywhere we can, so it shortens the travel time, but once we had to fly a total of 7 hours to Canary Island, which was really exhausting.
7. If you could have one superpower, which would you choose?
To jump as high as a man can.
8. If there was a movie about your team, what would be it's title?
Any given Sunday!
9. If your team was stranded on a desert island, what three items would you want to have with you?
Suncream, a good drink and a beach ball.