News About EBT Finals 2018   Venue  Teams  Schedule & Results Live Streaming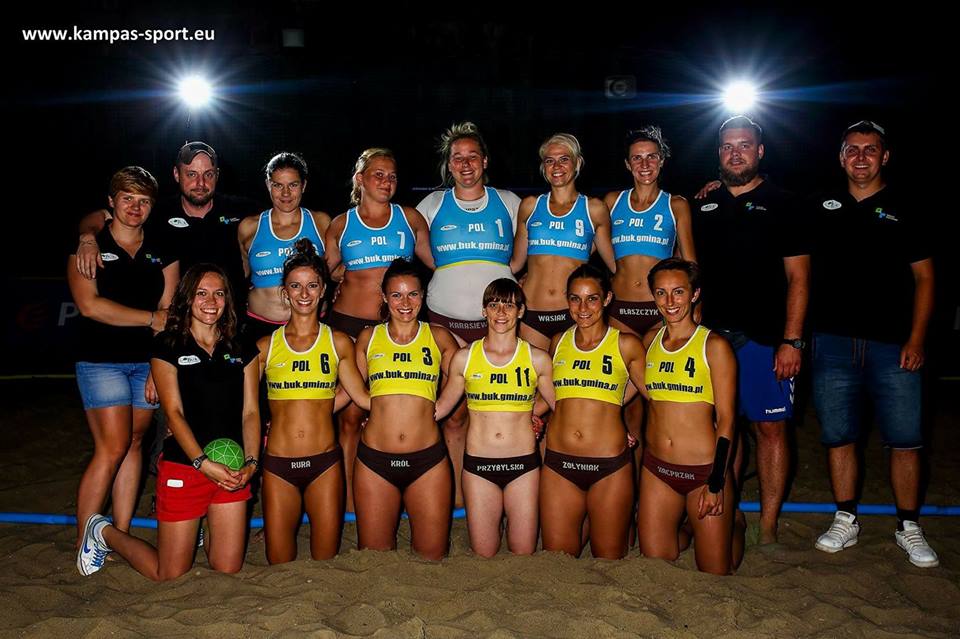 1. Who are you?
Hi! We are Red Hot Czili Buk and we are from Poland. We've played beach handball since 2007 so… it will be our 11th season this year! We come from Buk –  the small Polish town with a big handball history. In the beginning we were just group of friends looking for fun activities during the summer but now we are quite professional players 😀
2. What is your biggest team success in beach handball?
Since the beginning of our career we've won 6 medals at National Championships! There are a few members of Polish National Team among us. We qualified for EBT Finals two times in a row but we still hope, the best season is coming now!.
3. Why do you play beach handball?
Thanks to beach handball we are still in shape 😀 What's true, we train really hard and when we see the results on a field or we win a game, we are really proud of ourselves. These moments create also a great atmosphere and drive a team spirit. We are all friends so we enjoy spending time together on a field and at the tournaments.
4. Do you have you trademark song/music/team shout/motto? What is it?
Our trademark song is 'Despacito', especially due to the last summer. The whole world was crazy about despacito but our team was the craziest one!
Our team shout? Knock,knock – Who's there?- Buk! (Puk,puk – Kto? – Buk!)
5. If you could add one person to your team (anyone – athlete, movie star, actor, singer, scientist), who would you choose?
We choose Anja Rubik (polish international top model)! She is very beautiful so she matches perfectly with our girls 😀 And she has the same name as two of us: our very best specialist and defender (our both Anias have a lot of common, they are both Master of Science, and the third engineer in the team is Monika Krol!).
6. What was the longest you have ever spend travelling for a tournament?
The longest travel was the way to Salgo Cup – 5 hours by train, 12 hours by bus, 1,5 hours by second bus
7. If you could have any one superpower (for all team members), which would you choose?
It was difficult question and we couldn't write the real answer, because it has something to do with Saturday's parties.  We choose the ability to stop time instead 😀
8. If there was a movie about your team what would be its title?
 'The Powerpuff Girls'
 9. If your team was stranded on a desert island, what three items would you want to have with you?
Cold drinks, a ball and a newspaper for Ewa