News About EBT Finals 2018   Venue  Teams  Schedule & Results Live Streaming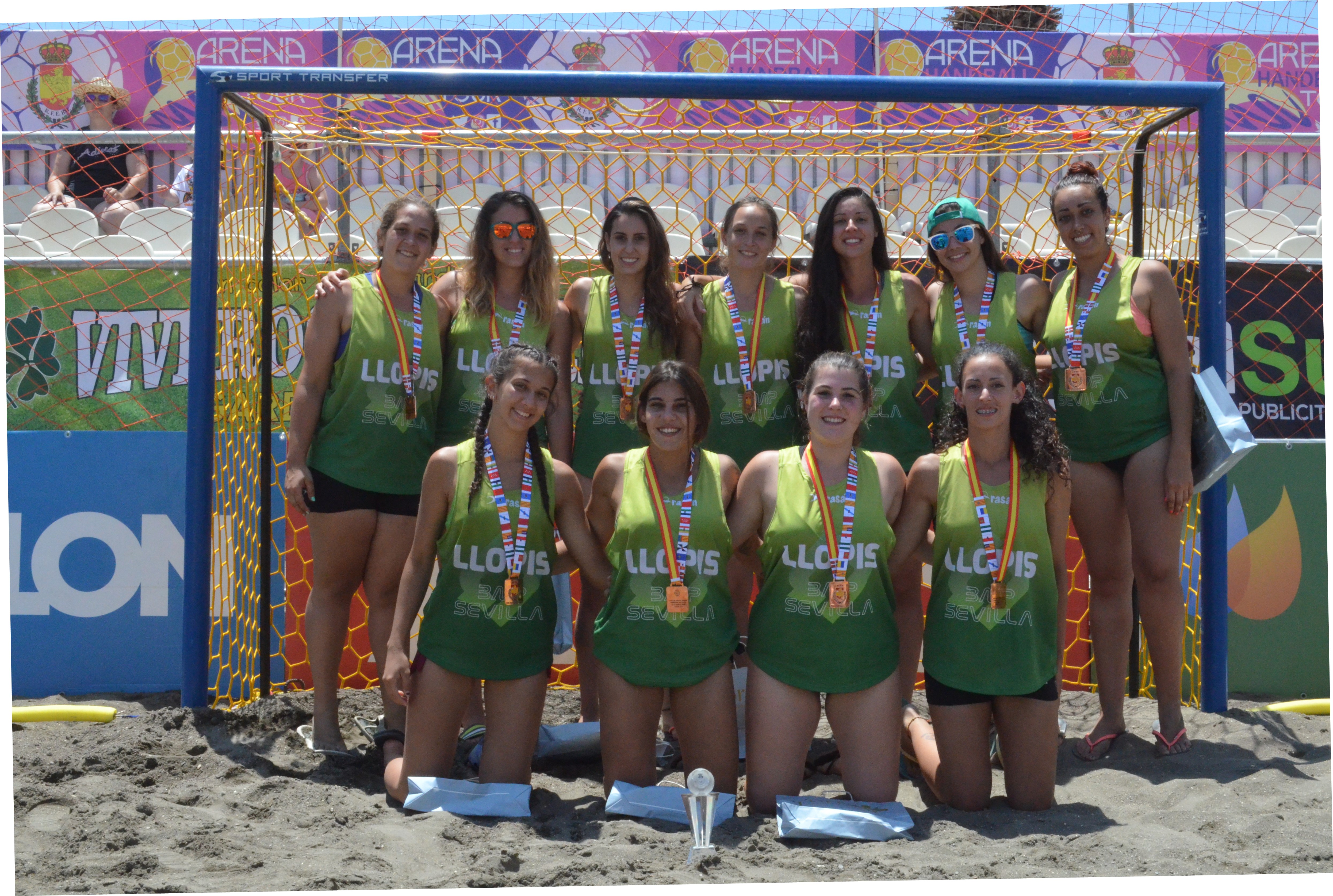 1. Who are you?
We are LLopis Bm Playa Sevilla. We are a young team, composed by Spanish girls from different parts of Spain (Andalusia and Catalonia). Our club was founded in 2010 but we were already a team because the most of us play handball together since we were children. Currently, our international players are: Andrea Galván, Sandra Román, Lara Lozano, Anna Rojas and Natalia Iglesias.
2. What is your biggest team success in beach handball?
We won:
– Spain Championship (Senior) in 2016 and 2015 and
– Spain Championship (Sub18) in 2011
– Arena Beach Handball Tour in 2014, 2015 and 2017.
3. Why do you play beach handball?
All of us love playing handball, and beach handball has always been a good choice to not stop playing. In addition, our summer vacations are always great thanks to this sport because we meet new people, travel and enjoy of spending time together as a team training and in competitions like this.
4. Do you have you trademark song/music/team shout/motto? What is it?
No, we haven't 🙁
5. If you could add one person to your team (anyone – athlete, movie star, actor, singer, scientist), who would you choose?
I would choose Usain Bolt.
6. What was the longest you have ever spend travelling for a tournament?
The longest we have ever spend travelling for a tournament was 7 days, we were classified for the EHF Beach Handball Champions Cup in Gran Canaria.
7. If you could have any one superpower (for all team members), which would you choose?
Absolutely I would choose flying!
8. If there was a movie about your team what would be its title?
"Avengers" xDDD
9. If your team was stranded on a desert island, what three items would you want to have with you?
I would like to have a beach handball ball, sun cream and insect repellent.