News About EBT Finals 2018   Venue  Teams  Schedule & Results Live Streaming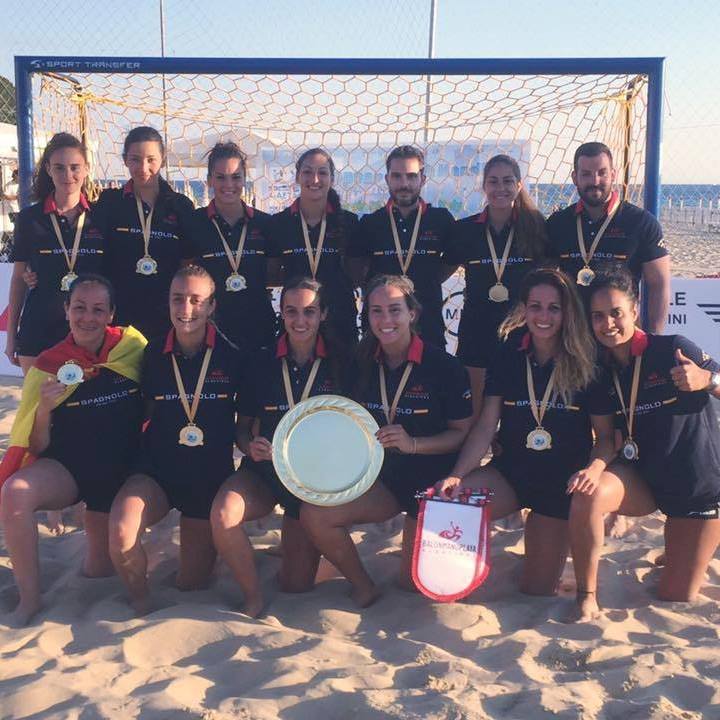 1. Who are you?
We are bmp Algeciras, a young team with a lot of projection, most of us are from the south of Spain which makes it easier to get together to train, we have been playing together for 4 years, and we are like a family.
2. Your biggest team success in beach handball?
Last year we won championschip of Spain, the ebt finals, the champions cup and almost all the tournaments we have played in Spain.
3. Why do you play beach handball?
I think that most of the people who play this sport started for fun, over time it has become a sport show where there is more and more competitiveness and seriousness, we like the group dynamics that are created and everything you can enjoy while you compete.
4. Do you have you trademark song/music/team shout/motto? What is it?
We have our official song that is teke -teke, with which we started to use it as a warm-up and motivation song before entering the track, we have several but I think that whenever it sounds we are very encouraged.
5. If you could add one person to your team (anyone – athlete, movie star, actor, singer, scientist), who would you choose?
We have different people but in which we have more coincided is in Usain Bolt.
6. What was the longest you have ever spend travelling for a tournament?
If I remember correctly I think it was a championship that we went to play in Serbia and we had to spend the night at the airport and we could only arrive the next day.
7. If you could have any one superpower (for all team members), which would you choose?
In this Sport I think everyone wants to fly.
8. If there was a movie about your team what would be its title?
Forrest Gump.
9. If your team was stranded on a desert island, what three items would you want to have with you?
Of course music, Two or three balls and Lot of food.