News About EBT Finals 2018   Venue  Teams  Schedule & Results Live Streaming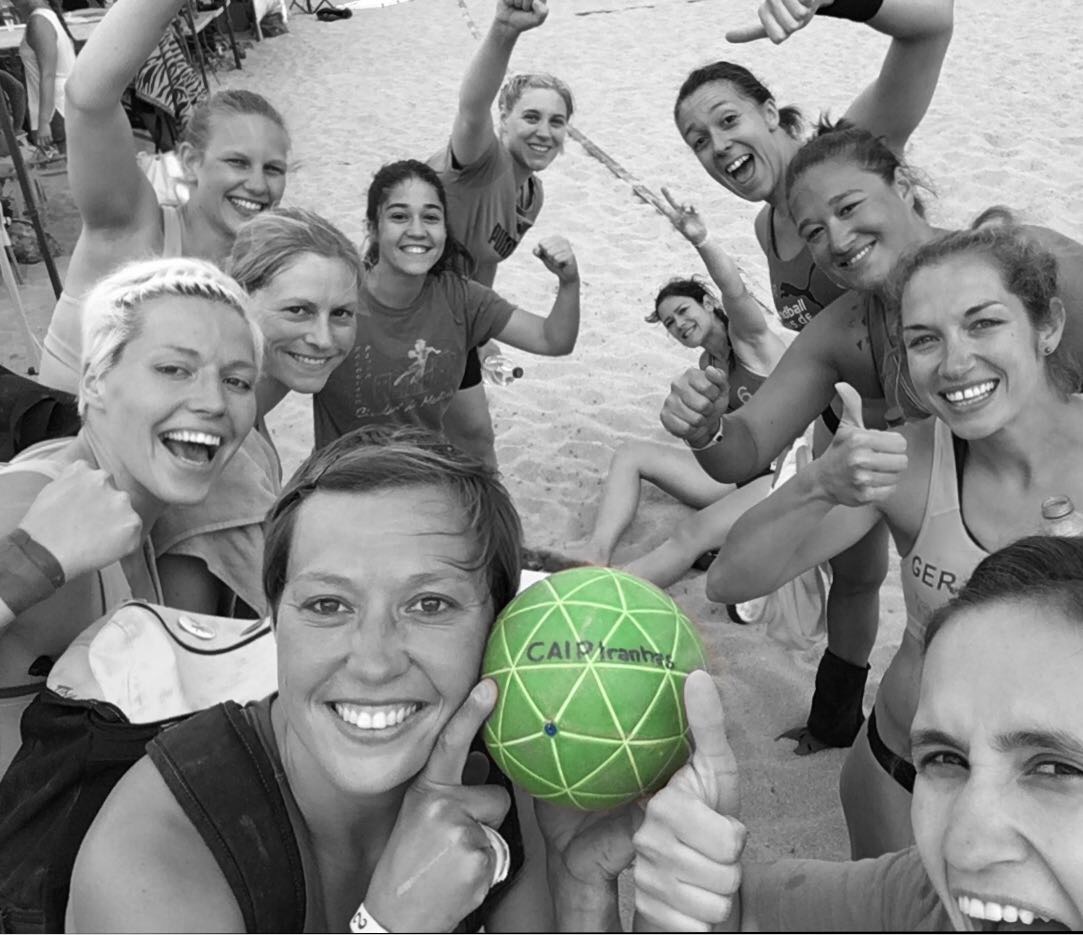 1. Who are you?
We are the Beachteam CAIPIranhas Erlangen. Our team already exist more than ten years and we founded ourself out of a Youth-Indoor-Handballteam. The first years we were just focused in playing German tournaments. Now since more or less 5 years we are also playing international tournaments. We don't have any big star in our team. The team is the star.
2. What is your biggest team success in beach handball?
Our biggest international success was taking part in EBT Finals Thessaloniki 2016 as well as winning the EBT tournament Camelot (Netherlands). In Germany we are still waiting for our first title. There we reached the second place in the national Championship 2015.
3. Why do you play beach handball?
We are playing Beachhandball because we enjoy being together as very good friends. We love the nice atmosphere in all the tournaments with music, sun (hopefully ?) and great people.
4. Do you have you trademark song/music/team shout/motto? What is it?
When we saw our group in Poland we decided spontaneously that our song should be "don't stop believing" from Journey ?. But as well during the last two years we even integrated the song of The Lion King "the circle of life" into our battle cry with its striking beginning.
5. If you could add one person to your team (anyone – athlete, movie star, actor, singer, scientist), who would you choose?
Just Superman or any other Superhero would be enough for us. We are modest.
6. What was the longest you have ever spend travelling for a tournament?
If there exists just one city with this name normally we reach our tournaments quite fast and easy but if there are two cities with the same name it maybe happened once that we have visited first the wrong one about 150 km away from the real place.
7. If you could have any one superpower (for all team members), which would you choose?
A super powerfull bounce for each of us would be perfect.
8. If there was a movie about your team what would be its title?
Our movie would be named: "The flying fishes"
9. If your team was stranded on a desert island, what three items would you want to have with you?
We just need a musicbox, everything for a good Caipirinha and our Bikini to get a little bit colour on our white german skin.