News About EBT Finals 2018   Venue  Teams  Schedule & Results Live Streaming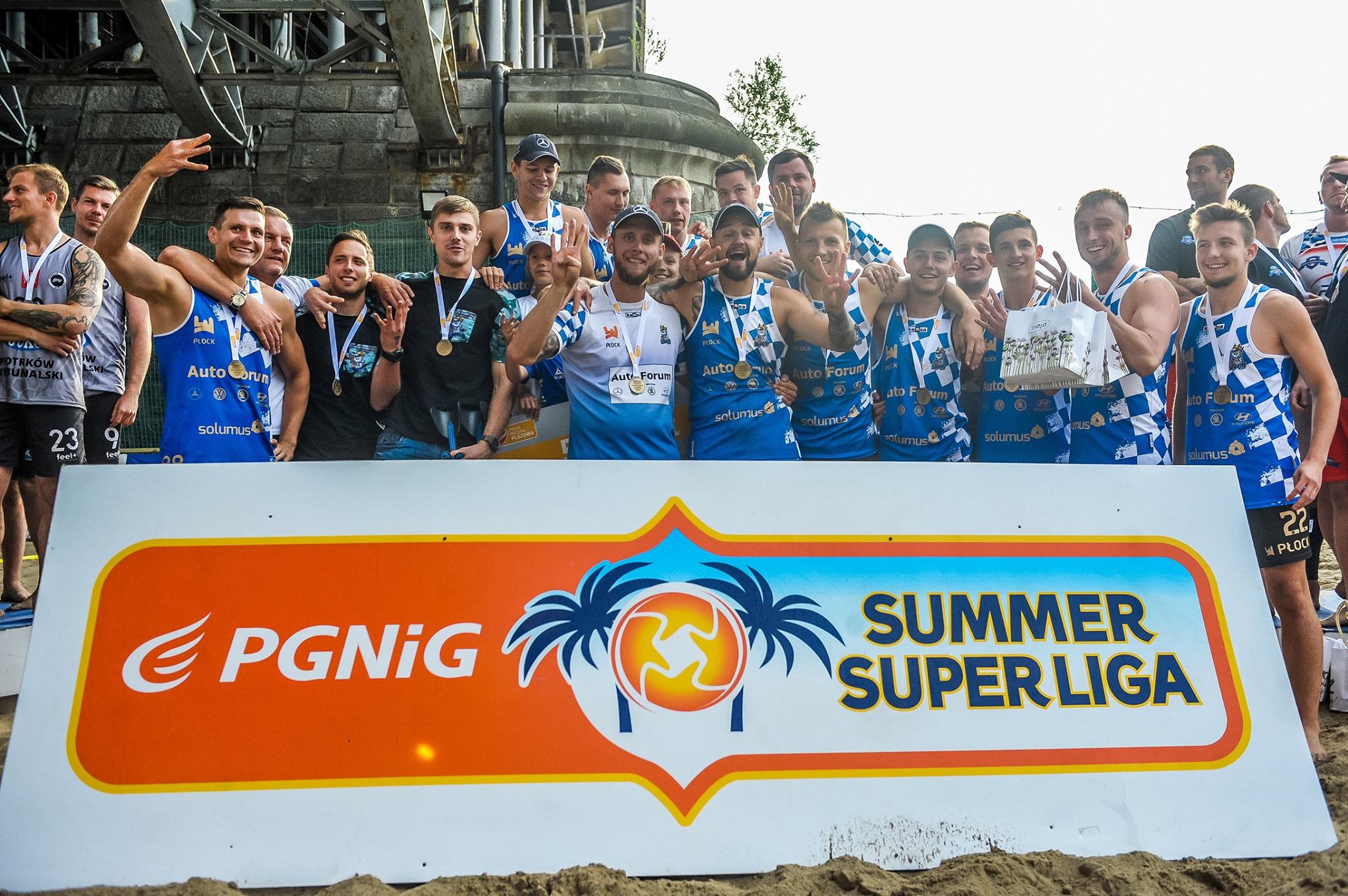 1. Who are you ?
BHT Auto Forum Petra Płock was founded in 2012 by ex SPR Wisla Plock players. Our Club is an 4-time Polish Champion and 4-time winner of Polish Cup. We are selecting players only from our hometown Plock and many of us are playing in the highest indoor handball league PGNiG Superliga. We have also second team and junior teams.
2. Your biggest team success in beach handball?
In the last edition of EBT Finals we took 2nd place.
3. Why do you play beach handball?
Because our players want to develop their skills during the summer time when there is no indoor games and we enjoy our company and the beachhandball
4. Do you have you trademark song/music/team shout/motto? What is it?
Our team shout is "one for all all for one" and this reflect what kind of team we are
5. If you could add one person to your team (anyone – athlete, movie star, actor, singer, scientist), who would you choose?
No one because there is no place in our team, it's not easy to pick up the players for each tournament.
6. What was the longest you have ever spend travelling for a tournament?
The longest we have ever spend travelling for a tournament was more than 12 hours for the Champions Cup in Gran Canaria.
7. If you could have any one superpower (for all team members), which would you choose?
Healing. To help get rid of serious injuries
8. If there was a movie about your team what would be its title?
Petra Płock – the story about the true team
 9. If your team was stranded on a desert island, what three items would you want to have with you?
Beachhandball ball and goals for sure