News About EBT Finals 2018   Venue  Teams  Schedule & Results Live Streaming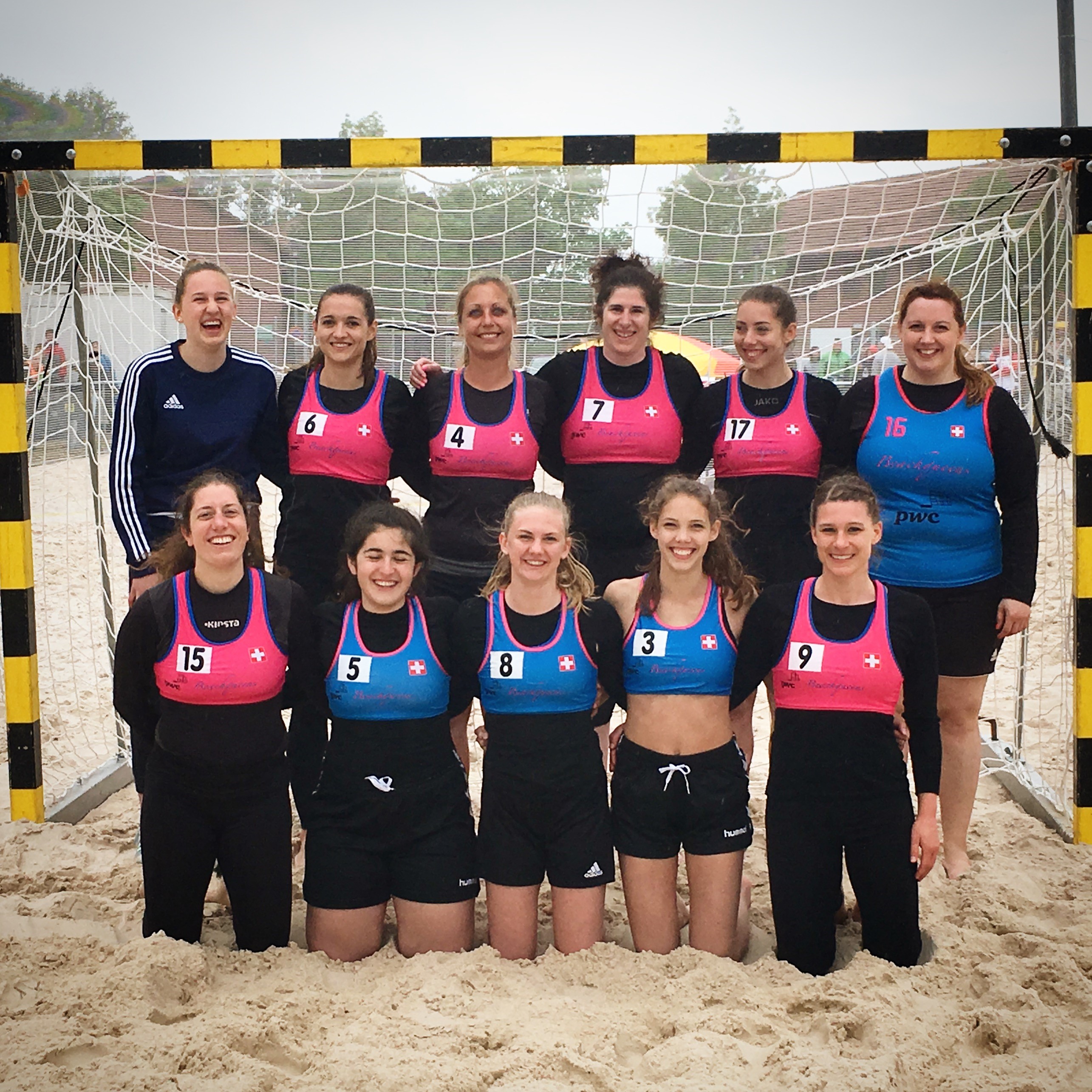 1. Who are you?
We're Beachqueens from Switzerland. Our club BHV Wasserschloss is the biggest beachhandball club in Switzerland and includes several male, female and youth teams. The team Beachqueens exists since 2008 and since 2011 we compete as well in international tournaments.
We always integrate new players into our team like our own youth players or our Dutch friends. Therefore we start with different constellations at every tournament. For the EBT finals in Stare Jabłonki we're represented by a nice mix of experienced and youth players.
2. Your biggest team success in beachhandball ?
We won the Swiss Championships several times. At the big international tournaments we reached the 4th place at EBT finals in 2011 (Lagoa, POR) and the 6th place at Champions Cup 2014 (Gran Canaria, ESP).
3. Why do you play beachhandball ?
Do we really have to answer that question? 🙂
Because we absolutely hate it. We share not a single flame of pure passion for this sport, we dislike the horrible music, the atmosphere is always like at a funeral, we feel no joy when good actions succeed and tactics work out the way we planned it to and finally, we detest spending our time with each other sooo much!
4. Do you have a trademark song / music / team shout / motto?
We call out our team shout «B… b… b… (waiting until everyone hears it and the team members gather) b… b… Beachqueens!!!» before the games or as well beside the courts. For preparing we love to hear certain Swiss Songs and sing along.
5. If you could add one person to your team who would you choose?
We would like to add the Swiss band «Hecht» so they could play their songs live while we're competing on the court. And maybe also a physiotherapist.
6. What was the longest you have ever spent for travelling for a tournament?
Maybe driving by a small bus to Hungary to participate at a tournament on the lake Balaton. We often plan to travel by flight because we're not growing younger and need to be as relaxed as possible for the tournaments 😉
7. If you could have a superpower which one would you choose?
"Go-go-gadget-arms and –legs" for everyone – although that would look pretty bizarre…
8. If there was a movie about your team what would be its title?
"Roxanne"
9. If your team was stranded on a desert island, what three items would you want to have with you?
Definitely a Swiss army knife, music boxes and a beachhandball.