News About EBT Finals 2018   Venue  Teams  Schedule & Results Live Streaming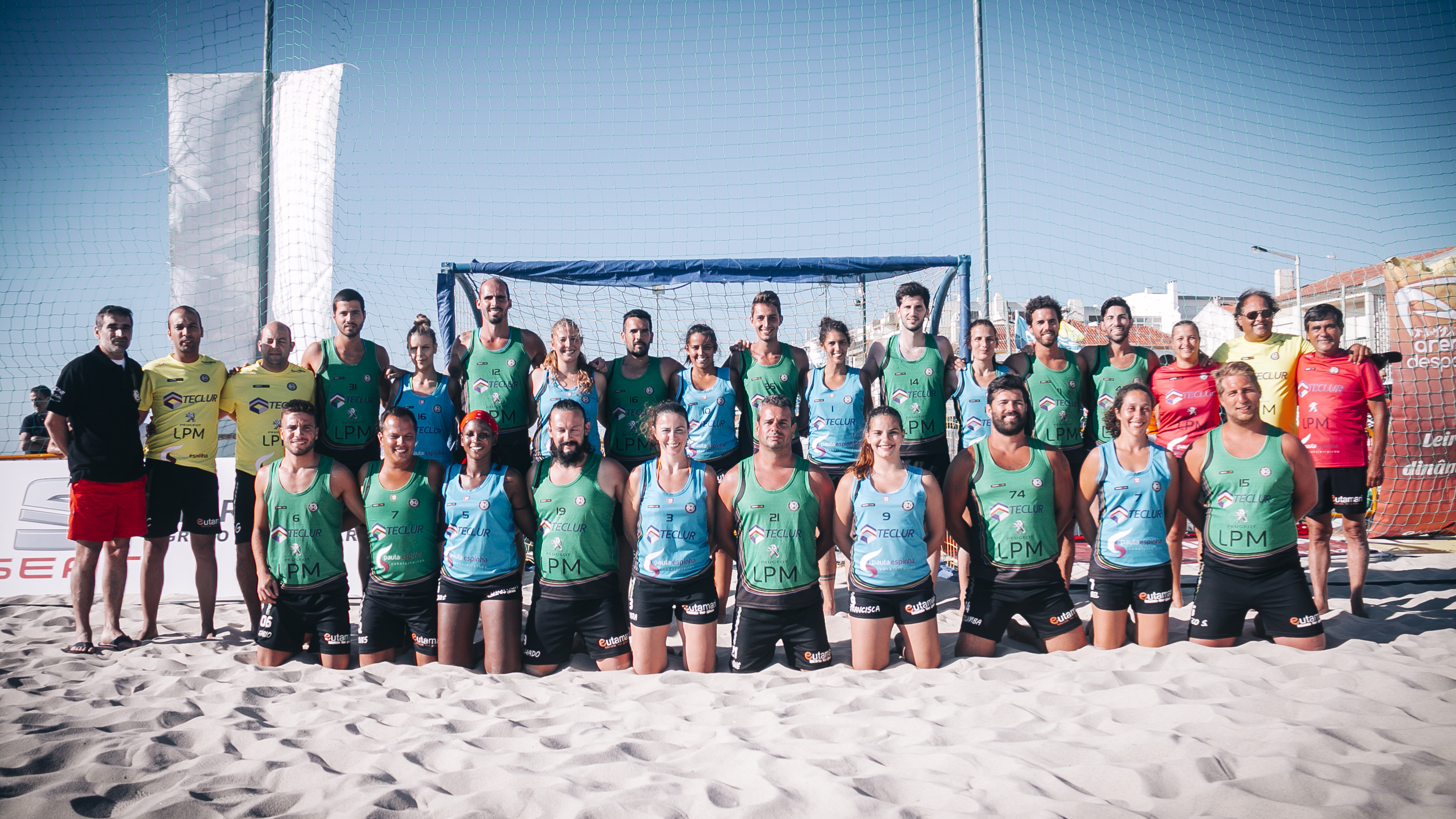 1. Who are you?
We are from Portugal, a team that is always challenging for titles, with 2 spanish world champions, and a lot of experienced players. We will be the surprise in this EBT Finals
2. Your biggest team success in beach handball?
We have been Portuguese champions 3 times in a row, from 2013 to 2015, 8th in Gran Canaria  Champions Cup 2014 / 6th in Gran Canaria Champions Cup 2015
3. Why do you play beach handball?
We are indoor players also and beach handball is perfect to spend some days at the beach practicing our loved sport.
4. Do you have you trademark song/music/team shout/motto? What is it?
No we don´t
5. If you could add one person to your team (anyone – athlete, movie star, actor, singer, scientist), who would you choose?
The tasmanian devil; to spin and score a lot of goals 😉
6. What was the longest you have ever spend travelling for a tournament?
To the Gran Canaria and now to Poland
7. If you could have any one superpower (for all team members), which would you choose?
Flying!!!! to beat all the other teams 😉
8. If there was a movie about your team what would be its title?
The Hangover 😉
9. If your team was stranded on a desert island, what three items would you want to have with you?
A Goal, a beachhandball  ball and portuguese beer! 😉